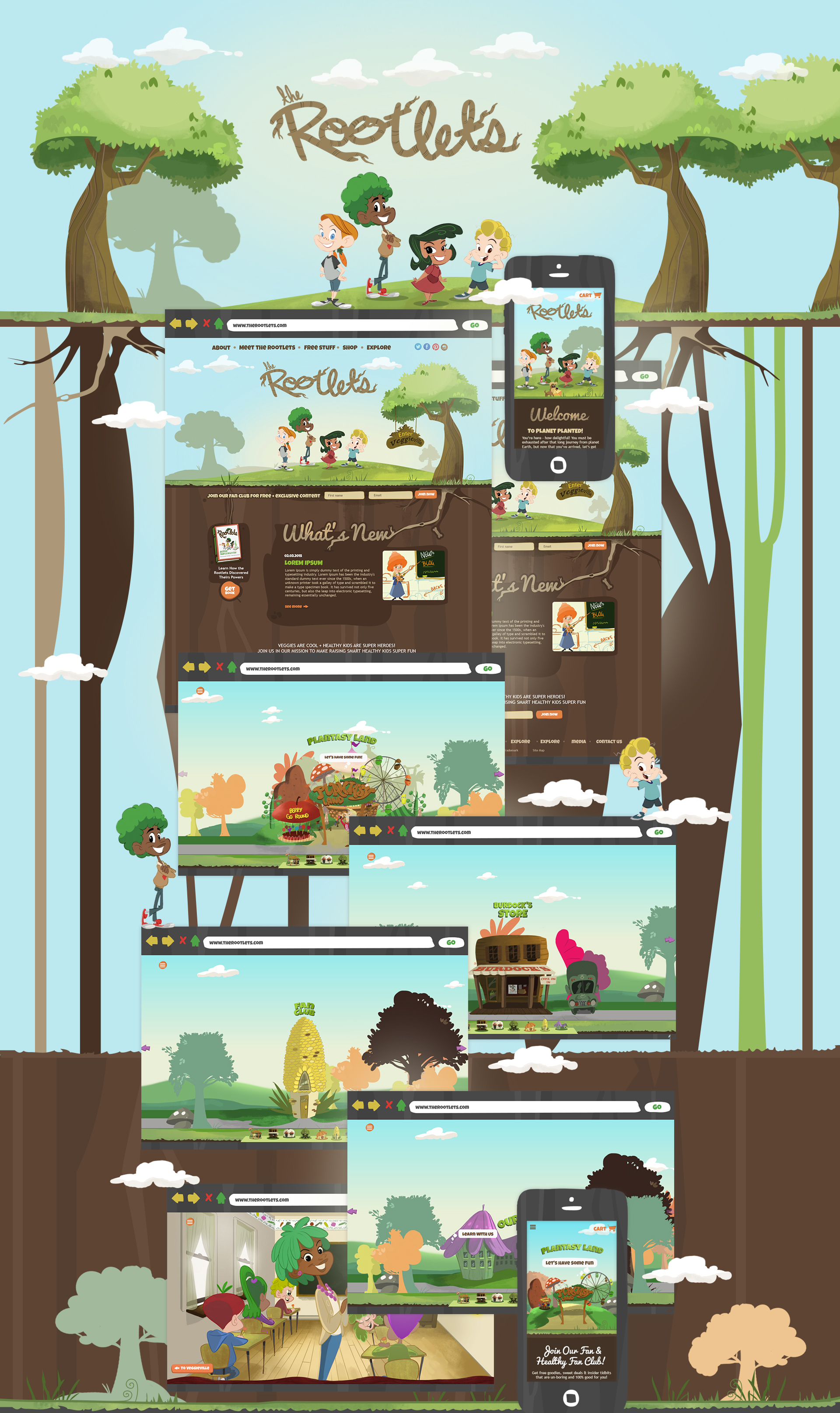 Ukietech is proud to launch one of the most adorable projects in our portfolio. Meet The Rootlets team – a radiant and fascinating veggie world created by Vicki Marquez, a certified health coach, a nutrition specialist and a big dreamer. You will meet four superheroes – Brocc, Carrotina, Cornelius and Kaley who you can get to know through entertaining games, fun activities and educational content. With the help of colorful pages and cartoonish pictures veggies know how to encourage kids to make healthy choices and eat nutritious food. The website was created to help parents entertain, educate and nourish their little ones.
The website is amazingly user-friendly and captivating. Our developers used CSS3 HTML5 + Tweenmax + TweenLite tools to ensure smooth and flawless website operation. We are sure that The Rootlets is not only a very eye-catching, but also an extremely useful project. From now on your children will be motivated to eat well and promote a healthy lifestyle among their peers.

Healthy lifestyle is a fundamental component to achieving your optimal mental and physical well-being.Therefore, The Rootlets project was created mainly to raise a generation of well-informed and strong people. The website is bright, highly interactive and amusing. Games, learning activities, animation, beautiful design, interesting storytelling – all that makes The Rootlets a project we are proud of.

http://therootlets.com/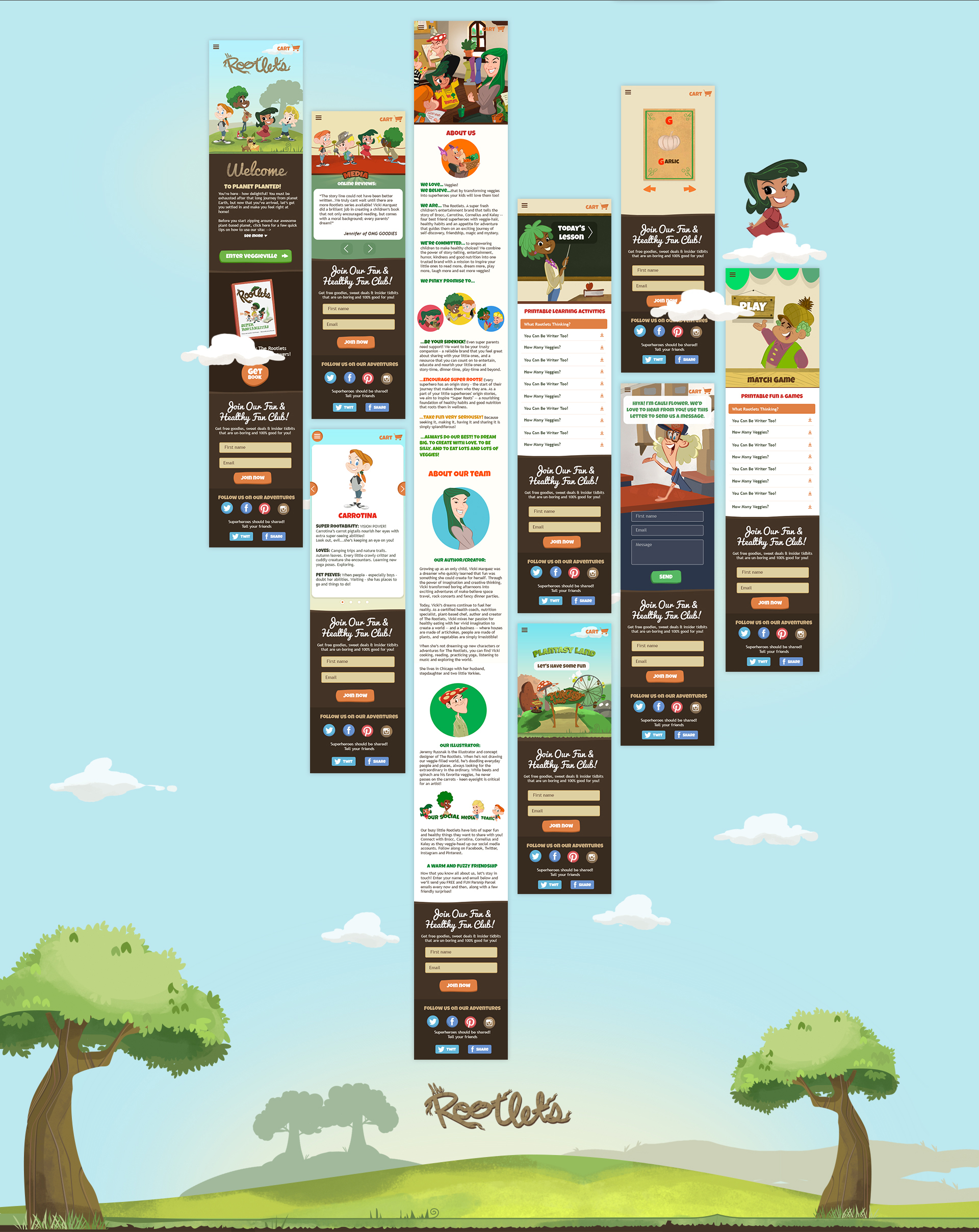 R

eady to get started?

Get in touch - call us or request a quote