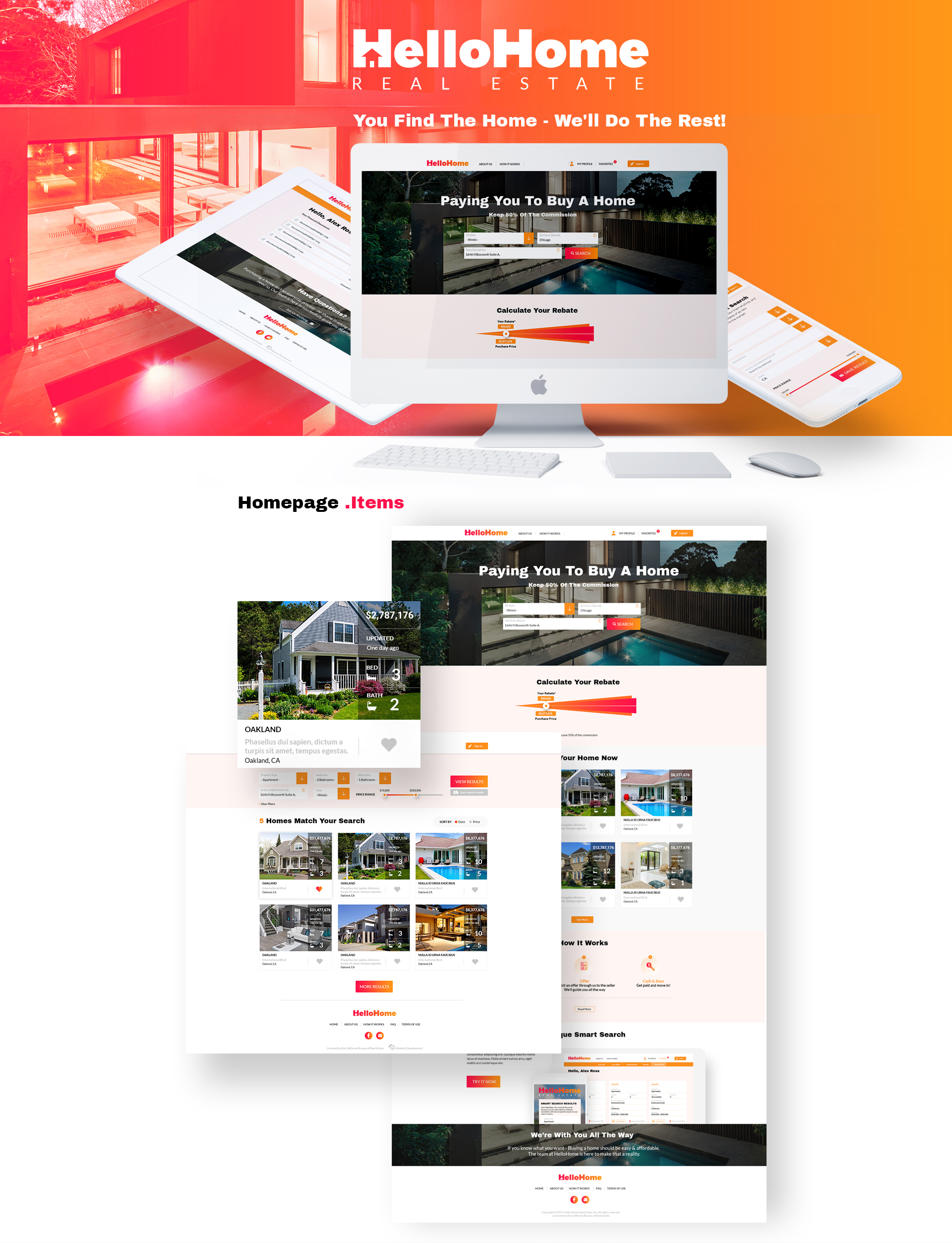 Ukietech is happy to present another great project in it's portfolio. Hello Home Real Estate is an innovative brokerage designed to make buying a home easy. Hello Home professional agents are collaborating with buyers to make home-buying a simple and rewarding. Our team is making sure that all the customers are satisfied and we are here to help schedule showings, and guide customers all the way through to deal closure.
Our new website is well designed to make it looks as simple as possible. This way it will be easier for buyers to explore the estate list and find the home they desire. The website layout is responsive and looks good on any screen resolution and mobile devices. Our development team used the following technologies for this website: HTML, CSS, JS, Laravel (5.4), Angular JS (1.6), ElasticSearch (5.6), webpack.
Working together with Hello Home Real Estate allows buyers to get paid while making a purchase of new Home. Customers receive a rebate equal to 50% of the commission.
http://hellohomerealestate.com/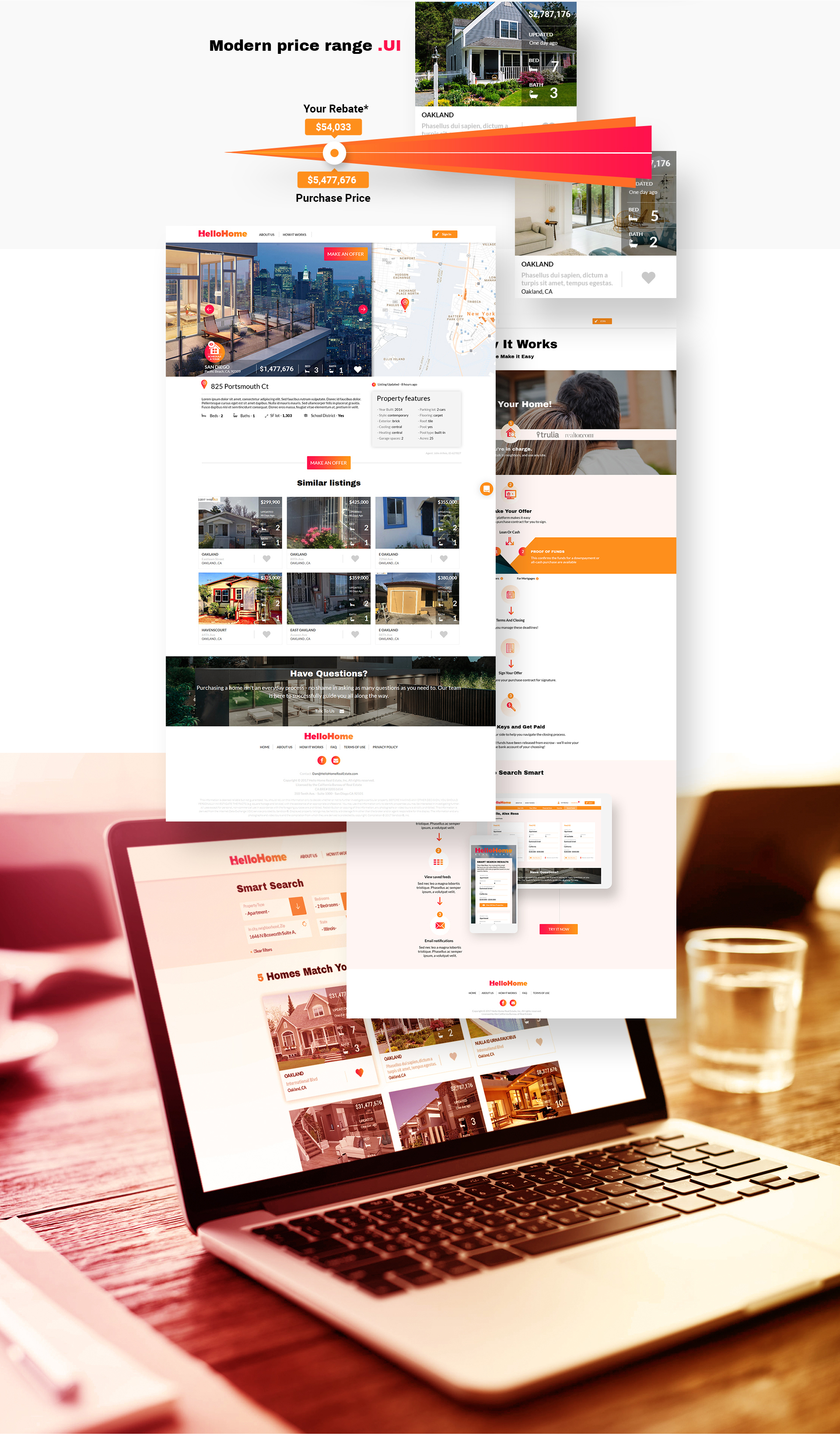 R

eady to get started?

Get in touch - call us or request a quote