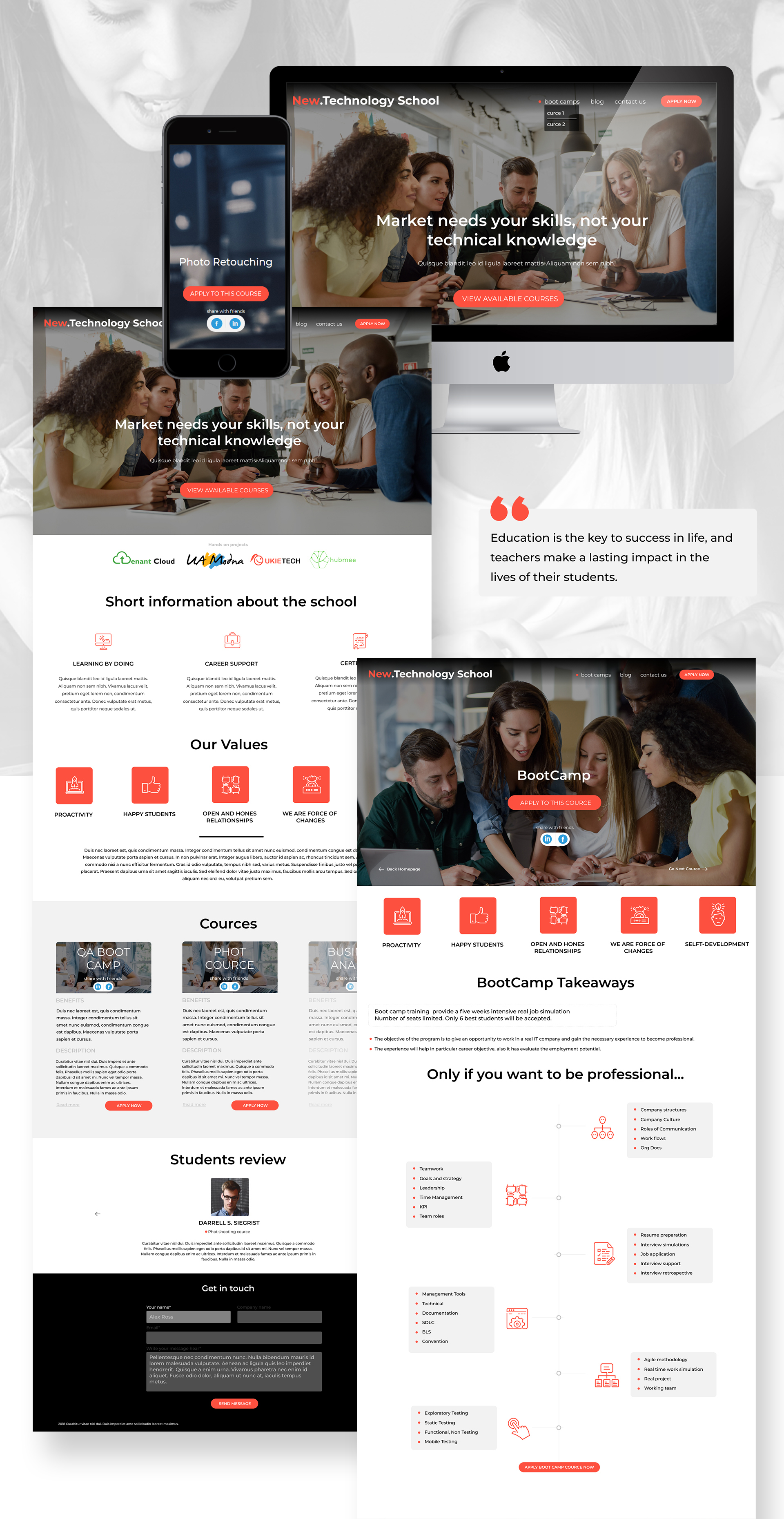 Need more experience to land a job? It's the classic career catch: You don't have any experience in a particular field or role, but you can't get a position because experience is required. Remember that everyone begins with no experience–so you're not alone and The New Technology School will help you. Just apply to the available course and start your professional growth. The main purpose of the website was to connect the potential students with the New Technology School in order to help them earn their first professional experience and find a dream job. The task to be accomplished was very clear - create a simple user-friendly website in order to present the school. The site must have been quick on response and easily manageable with an excellent UX. This was achieved by a variety of the call-to-action elements throughout the website, which increases the response and conversion rate.
The website was built according to the latest UI/UX standards ensuring responsive layout on the most devices.
Our development team used the following technologies to implement this project: PHP (laravel framework), Javascript (Vue.js), Webpack. With this project, Ukietech team has broadened its horizons in the industrial area.
The website for the New Technology School contains well-structured information about available courses proposed for their audience.
Simple navigation and fresh look are accompanied with high dimension pictures.Moreover, we aimed to create the eye-catching, bright and solid design to gain new audiences for the school brand.
https://newtechnologyschool.com/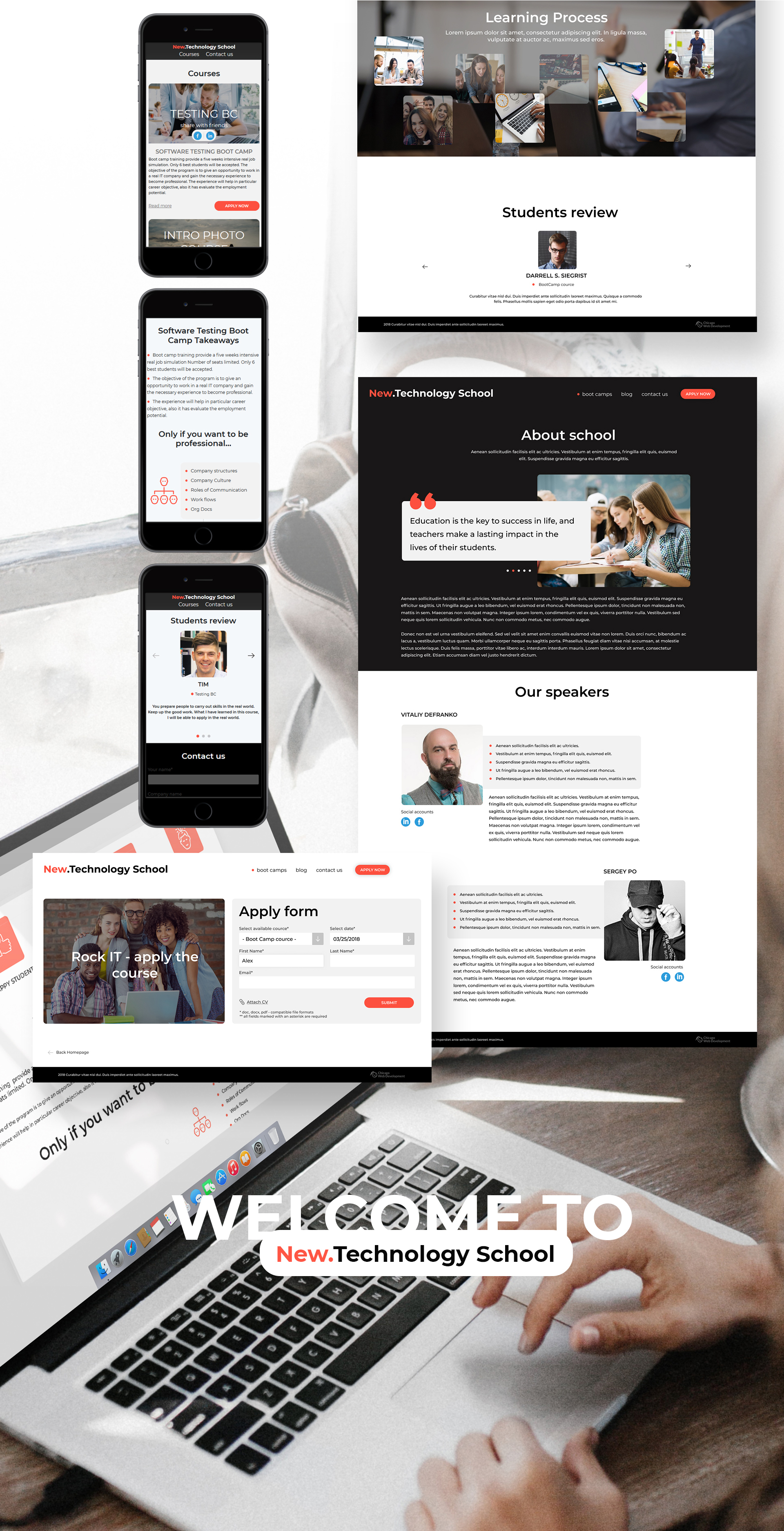 R

eady to get started?

Get in touch - call us or request a quote