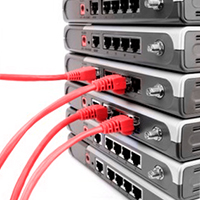 If you want to launch a website, you need a reliable platform on the Internet, where you can place it. This platform is called hosting. Let's find out how to choose proper hosting for your website.

Stable hosting is a key point in the successful growth of your website, that's why the process of choosing it is very important for you as the website owner. The following tips can help you to avoid hosting issues in future.


Just to be clear, from the beginning: a perfect hosting site doesn't exist. Good, reliable hosting doesn't come cheap and does not always guarantee reliability of your website, so don't scrimp on it.

First, you need to decide which hosting options you need. For the most of the new websites a tariff with minimum requirements is quite enough.

What technologies should the server should support? If you have a simple static website built on html, you can choose a hosting site with a lesser set of technologies. Thus, you can save money. But if you have a good and dynamic site, choose the tariff with a database option and the support of all needed scripts (PHP, MySQL, Perl, etc.)

Also, always pay attention to the permissible server load, which is specified in the tariff package you've selected. If your site will require a larger load on the server, you will be asked to move to a more expensive tariff.

When buying a hosting package, you can choose between a Windows or Linux operating system. What are the advantages of each of them? Let's take quick look at it.

Advantages of Linux Hosting
• You can use the Linux operating system for free
• Your costs include the rent of a virtual server or equipment only
• It is easy to transfer a website for the Linux project into the Windows.

Advantages of Windows Hosting
This hosting is perfectly compatible with websites, created by using Microsoft technologies (Database Access, Microsoft MS SQL, Microsoft SharePoint, NET technologies).

Typically, the Linux hosting is approximately 20% more beneficial than Windows.

And one more thing...
Before buying a hosting site, make sure to check the support or customer service they provide. A very simple test: try to ask them a question on Saturday night. If the answer comes up at Monday, this is a bad service.