Finding inspiration is essential to the success of every artist's life. And, traveling to new and interesting places is great way to find inspiration and motivation. I was lucky enough to visit one of these inspirational places during a short vacation to Prague.

Prague, the capital of the Czech Republic, dazzles artists with its beauty, monuments, architecture and simply because of its spirit and soul. The city was founded back in 885, in the basin of the Vltava River, the longest river in the Czech Republic. In middle ages Prague was considered one of the most beautiful cities in the world. And, Prague still holds on to this honorable status as it tops many lists for most beautiful cities.

When roaming the streets of Prague, you never know when you will come across something interesting. So here are a few places that inspired me and I recommend seeing when in Prague.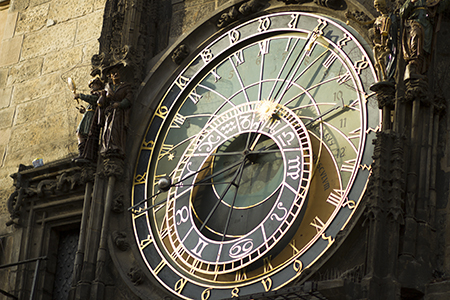 The Prague Astronomical Clock, or Prague Orloj, a medieval astronomical clock tower, consisting of the following three basic components: discs that represent the position of the Sun and the Moon, Calendar dial with medallions, representing months and mechanical figures of the Apostles, which are moving every hour and performing a little puppet show.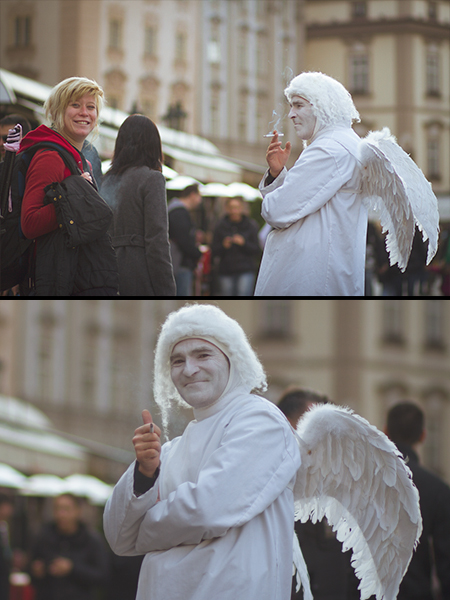 No smoking… haha. "A Fallen Angel" :)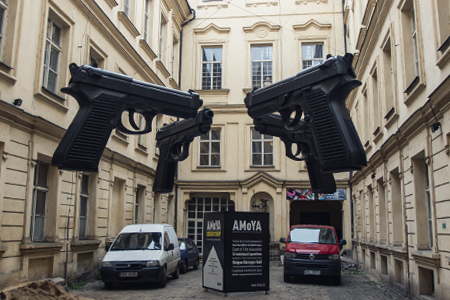 Artbanka museum of young art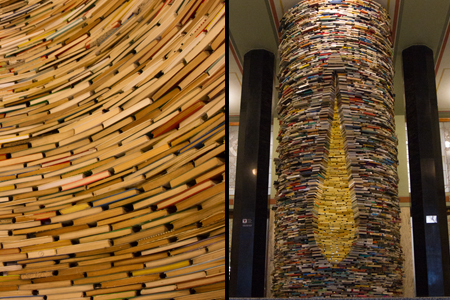 Installation"Idiom", made of hundreds of books by Matej Kren

For photographers it is crucial and important to catch the moment, which has its own story or meaning in itself. There's nothing like taking a picture and capturing a special moment in time. And, you just know it as it is like catching lightning in a bottle, time stands still and just and just catch the true feeling of that moment, many times you sense it... And, then "click"… and boom, I captured this moment not only in a photograph, but also it is etched in my mind for the rest of my life...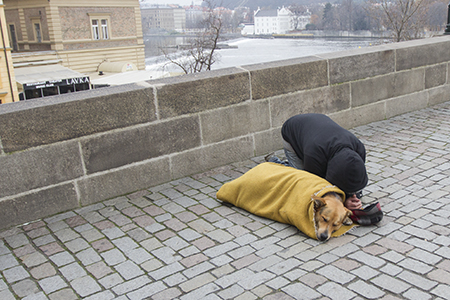 As a video editor and a photographer, I believe traveling or visiting new places is vitally important for ones development as an artist. And, it is not only about searching for inspiration, but also learning, seeing the world and experiencing different cultures.

There is also a quite practical result out of all of this. When taking pictures during your journey, you are stockpiling photos, images that can be used in your future perssonal or work-related projects. Surely, there is nothing more valuable and pleasant, than using new and unique pictures for your business advertisements instead of stock, used-by-everyone images from Google. Plus, your marketing department will be very grateful ;)!


See also: What colors mean and how they influence our perception