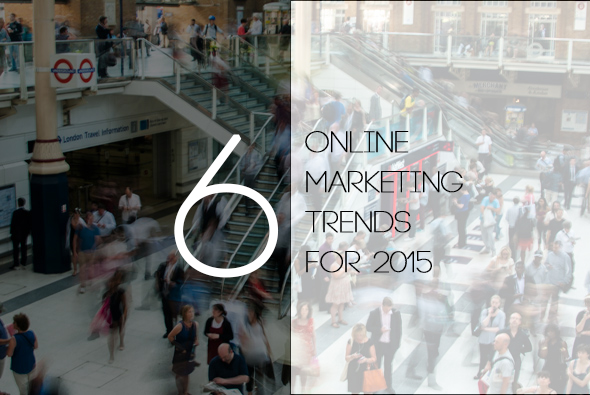 Infinite changes in the field of digital marketing are pushing the market with the speed of light, and it can be really hard for the ordinary observer to keep up. So, at the turn of the year, it is time to review the marketing trends we can expect in 2015.


1. Mobile optimization is a must, again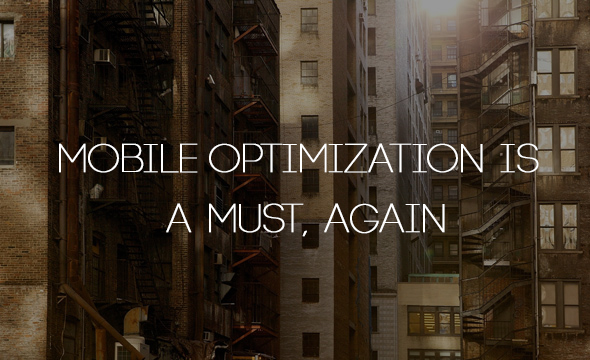 Mobile optimization had a significant priority for most businesses this year, but a lot of companies had ignored this trend postponing mobile optimization for the next year thus losing prospects every second. 2015 will be the year that mobile optimization will literally call the shots invading new internet grounds. However, simply having a responsive website or mobile application will not be enough, businesses will have to focus on mobile-optimized content as well as SMM (Social Media Marketing).

As we know, recently Google has stated that mobile usability is now going to affect the search results. In confirmation of this statement Google has launched a new feature in Google Webmaster Tools called Mobile Usability. Respectively, in 2015 many businesses will have to finally integrate mobile into all areas of their digital. This means fully responsive websites, mobile advertising networks as well as separate content for mobile websites.

Also, many businesses will start developing and implementing mobile social media strategies that consider the process of how mobile users consume and interact with content in social networks.

2. Brands will spend more on social media advertising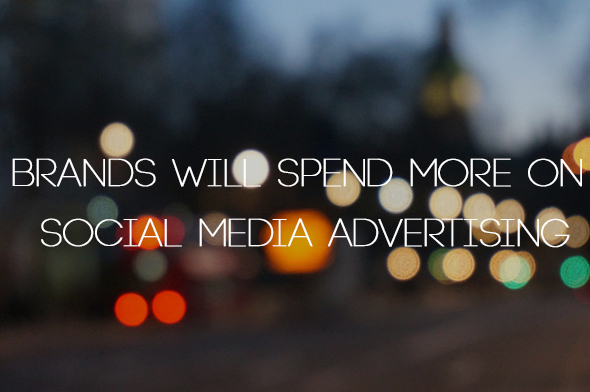 In the first part of 2014 Facebook reported increasing ad revenue (+10%) over the previous fiscal period. Also, recently Facebook restricted the types of posts that can be shown in users feeds, so that's why organic content reach continues to fall. Apparently, brands will spend more on Facebook paid ads and on advertising in social networks in general.

Businesses are observing positive return on their investment in social media, including boosted sales and traffic, so social advertising turns to be a good option to scale these indexes.
Twitter's new beta advertising option allows users to pay for specific actions like app downloads or website clicks. This means small businesses will be more likely to invest in these measurable campaigns.
3. Content marketing will be even more influential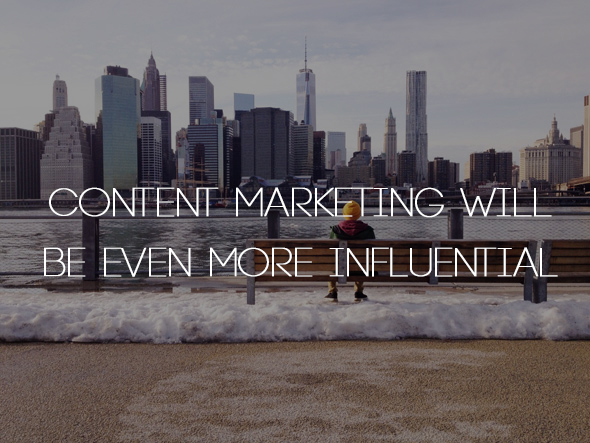 As stated in the 2014 B2B Content Marketing report, 93% of marketers used content marketing this year, respectively 42% considered their B2B strategies successful (vs 36% last year). Also, research shows that 44% of marketers even had a documented content strategy in 2014.

Marketers continue to realize the advantages of their content marketing strategies, redispatching money flows to content marketing instead of search engine optimization and contextual advertising. The most challenging task will be to produce a quality, search engine-friendly content that will help content marketers to stand out from other competitors.
In 2015 businesses will be investing much more in mobile, and, accordingly, the demand of mobile-optimized, easily consumed via mobile content will increase notably.

4. Renewed focus on email marketing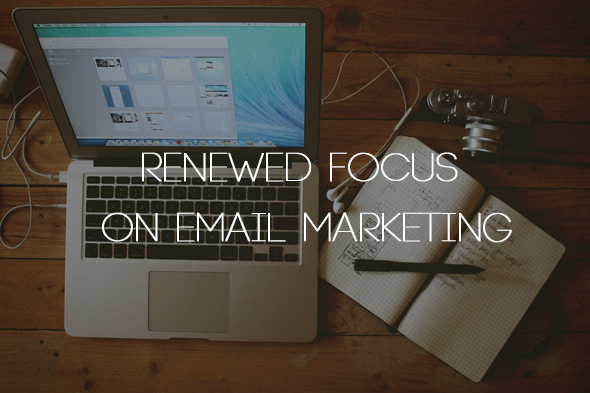 With social networks decreasing the organic post reach and with increasing competitiveness in search engines results, marketers will return to the verified tool; their mailing list. This renewed approach to the email marketing will involve content marketing to erase the lines between content and email marketing. The easiest way to implement this "association" is to regenerate existing content into PDF files such as eBooks or whitepapers.
Next year businesses will start to realize the necessity of reconsidering their marketing strategies as the level of credibility continues to fall. Latest report from HubSpot "Science of Email Report", shows that the level of customers that bought a service or product from email messages increased from 35% in 2014 compared to 25% in 2012. The result of this survey props up the importance of building innovative, creative email marketing strategies based on building long-term relations than just making a quick sale.

5. The lines between SMM, content marketing and SEO will become more blurred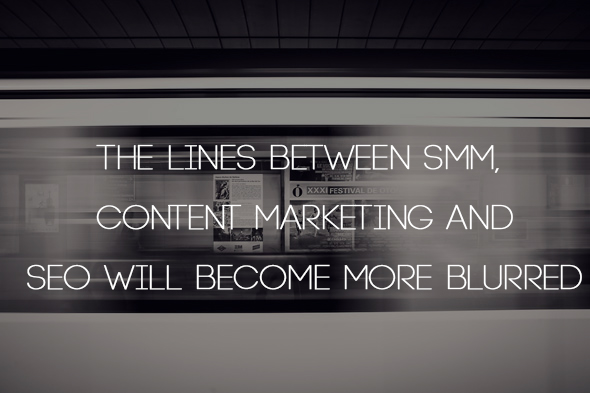 In 2014 a lot of B2B marketers held the view that content marketing is the new form of SEO, and this statement is partly veridical. Search engine optimization and content marketing will continue to underpin each other for successful marketing campaigns. Brands that don't invest enough in content marketing will realize that their SEO efforts are inefficient as content marketing is now the king of search visibility.
SEO will involve more of technical work and optimization such as indexing, meta titles and descriptions and semantic core development. On the other hand, SMM will become a necessary "booster" of any content marketing strategy. Businesses will have to concentrate on distributing content, but not solely on creating it.
Also, brands will reap the benefit of their social media campaigns, including increased brand awareness and brand loyalty as well as higher conversion rates.

6. Brands will try to humanize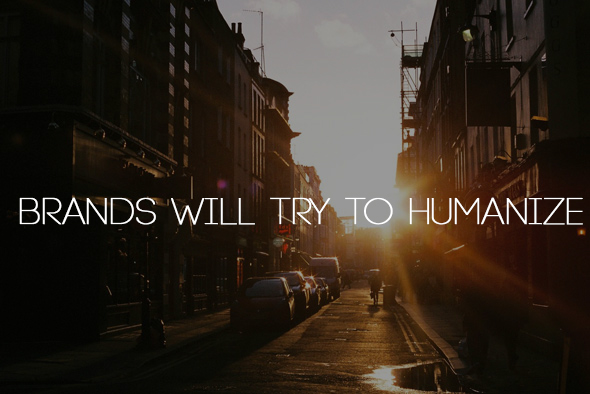 As social media occupies the internet marketing space, brands will begin to realize that their followers on social networks prefer to communicate with real people, but not with businesses and big brands. Businesses that will buddy up with this trend will observe increased conversions, higher brand loyalty and faster audience growth.

Most likely that brands' ability to humanize their marketing efforts will be one of the most important factors towards increasing their bottom line notably.
What else would you add to this list?
_____________________________

www.ukietech.com