It's no secret that LinkedIn turns out to be one of the top social media platforms nowadays - the number of its users currently exceeds 380 million. It's a perfect place to promote yourself, to share your experience, to hire and to get employed. Also, LinkedIn gives an excellent opportunity to build a network of professional connections which may later turn into leads, clients, employees and employers.
Thus, it is quite important to learn to use LinkedIn to its fullest potential. In this article, we are going to explore some basic tips on how to use LinkedIn for online marketing.
1) Take Care of Your Profile. Include only the relevant info about your services; organize the text in a nice-looking way. Also, you can use a nicely designed banner as a background, and customize your URL in the profile settings to make it easier to remember.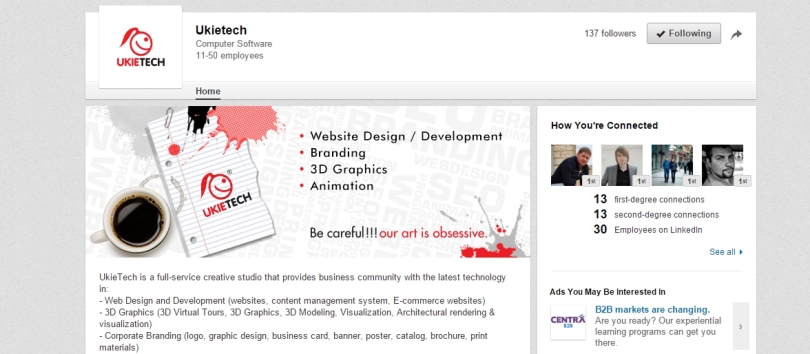 2) Post Company Status Updates on a regular basis, for your followers to know what is actually going on in your business environment. By the way, LinkedIn account can be synchronized with Twitter, so you can share the news simultaneously, and that is very convenient. You can choose whether to post all the tweets, or just the specific ones (using the hashtags #in or #li). Anyway, be careful not to overuse this function, because too many updates from you in the newsfeed popping out all the time may be annoying.
3) Use LinkedIn for Lead Generation. According to HubSpot, traffic from LinkedIn generates the highest visitor-to-lead conversion rate among other social networks.
4) Stay Active (join the groups relevant to your business, share your website blog posts, like and comment the posts of the others). That will help your users keep your services in mind and contact you once they need them.
5) LinkedIn Ads is a perfect solution once you decide to proceed with Paid Advertising on LinkedIn. Using this option, you will be able to target specific industries, companies or people who might be most interested in getting your services.
6) Create Your Own LinkedIn Group and manage it. That will build your professional image in your particular business area.
7) Send Cold Emails introducing your company and yourself. However, you should be very careful at this point. The LinkedIn policy is very strict about spamming. A better solution would be to write personalized letters – although it takes more time, there are better chances that your connections will memorize you.
8) Use Endorsements. It is a good way to maintain the connection without being obsessive. And, it's beneficial for both sides! By endorsing someone, you
- Attract attention to your own profile and make people have a look at it;
- Encourage others to endorse you for your professional skills;
- Your connections will be thankful for your appreciating their skills.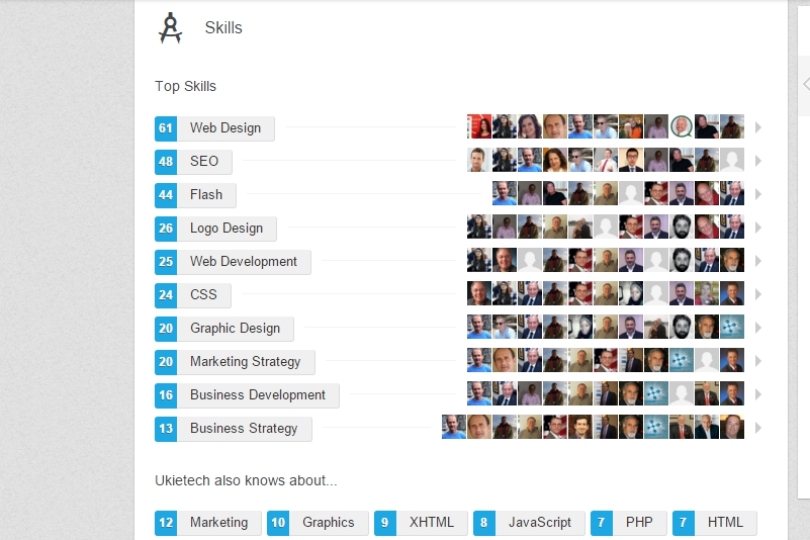 9) Connect with new people. Again, at this point you should learn how to successfully balance between 2 extremes: expanding your business opportunities by developing the connections network, and at the same time not turn into an annoyingly persistent salesman whom people usually try to avoid :-) Also, do not neglect connections who add you by themselves.
10) Like Facebook, Twitter and Instagram, LinkedIn allows you show your update to a particular user or company – all you have to do is just to include the @symbol with the user's/company's name in your status update.
11) Use LinkedIn Pulse (the section of Interests category) to read popular articles and find useful content. Also, you can try posting your own articles there – the option is available since 2014.
12) Make sure you have LinkedIn follow button on your company's website and LinkedIn share button for your blog posts, so you can be easily reached by your users.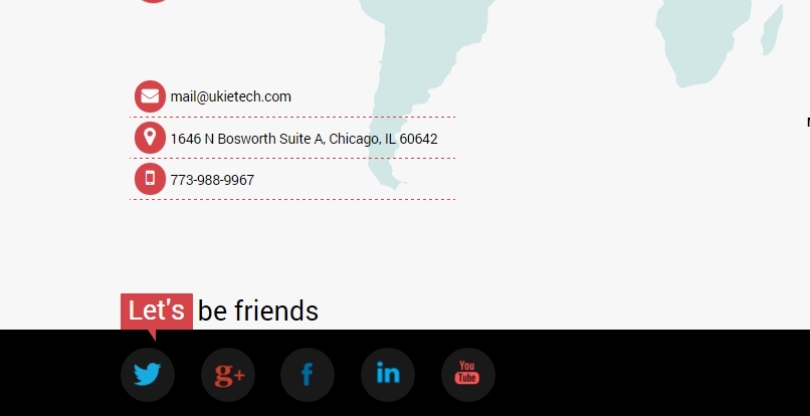 These are just a few tips which, I hope, will make your presence on LinkedIn highly effective. Would you like to share your LinkedIn experience with us? Please leave a comment in the comments section!