Halloween internet marketing tips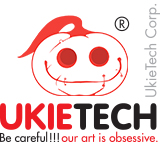 Have you already chosen your Halloween costume? And what about your business?
It's not a secret that Great Pumpkin is a solid business opportunity. A 2011 study from the National Retail Federation and BIG research found that the average American was going to spend more than $70.00 for a Halloween costume and spends a lot more on Halloween related things. So, skipping Halloween, it's like burning money in an autumn bonfire.
Here are a couple of tips from our creative team for your business.

Action

Halloween is a great time for action. Think what your customers might need while celebrating and promote these products and service, even discount them to catch their eye. Here is a short list of hot items: costumes (including pet costumes), parties, home decorations, pumpkins, sweets… One can also arrange a competition to give a special prize for the winner and create demand and awareness for your products, while engaging people. Halloween is not just for the kids. Remember it's the parents who have the money and they too like to have fun. So let them have it!


SEO rankings high. And don't think your competitors are sleeping. Find a good SEO expert and try to be on first page of natural search results. Now-a-days more and more people searching the Internet before purchasing. This means you need to be at the top of the list.

Have a fun and profitable Halloween and do not forget that we are here happy to help!
Boo!